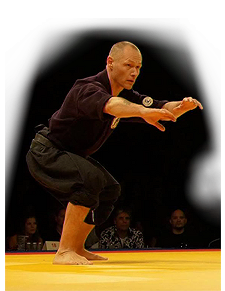 Founder of Fudoshin ryu, Ron den Boer's journey through the fascinating way of the martial arts is around 50 years now. He feels privileged to be able to support himself and his family by teaching his greatest passion. Even outside of his own dojo his experience is valued deeply. For instance, from September 2001 to December 2009 he has taught at the Amsterdam-Amstelland police force training centre (APGS) and in 2007 an instruction programme (IBT) for the Koninklijke Marechaussee district Schiphol (KMAR).
Ron was born on (November 15) 1966 in the city of Amsterdam where he spent his life growing up. At an early age his father introduced him to the arts. His father Evert den Boer was a respectable amateur boxer of the Albert Cuyp boxing school in Amsterdam. Boxing was spoon-fed to him in a playful way. In those years, the 70-ties, due to the mystic surrounding the martial arts, his attention was drawn to judo at the local judo club. This was his first introduction to the Japanese arts, later followed by karate at the back then well-known gym Kyushin. Ron practiced judo and karate until he reached the age of 13.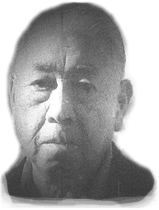 When he was 14 he saw a demonstration of Hiroshi Sakamoto sensei (1928-1997) in a style totally unfamiliar to him. Sakamoto sensei was a grand master in traditional old martial arts of which the foundation was forged in the feudal era in Okinawa and Japan. An immediate fascination arose for this man with his special arts and Ron was eager to enquire if there was a possibility to train and learn this art. Through Sakamoto sensei he understood for the first time the difference between sports fighting and martial arts. Eventually Ron den Boer has been uchi-deshi (内弟子 or personal student) of Sakamoto sensei from 1980 until 1997.
At this moment Ron den Boer Shihan has the honourable graduation of: 6 dan (Rokudan 六段) Aiki Jujutsu - Jujutsu at Dai Nippon Butoku Kai and Zen Nihon Yudansha Renmei.